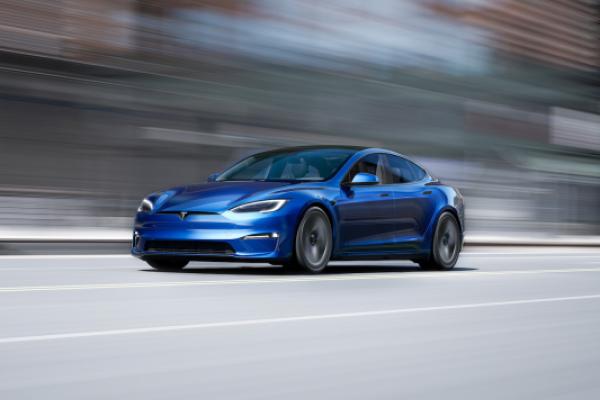 This isn't what Tesla Inc TSLA CEO Elon Musk had in mind when he said, "This will actually be able to fly very briefly."
What happened: A tweet sent from a user named Benjamin Young Savage (@benjancewicz) on the morning of March 20, 2022, shows a 2018 Tesla S-BLM attempting to jump the gap on Baxter Street Hill in Los Angeles' Echo Park neighborhood.
Unfortunately, the Tesla didn't make it as it came down on its front-end, causing sparks, then crashing into a neighboring Subaru. The owner of the Subaru has since launched a GoFundMe to replace his car. The fund reached its $20,000 goal with 519 donors.
@benjancewicz followed up with another tweet, saying the driver behind the wheel was attempting to recreate a video where YouTuber David Dobrik filmed a Tesla Model Y launching over the same hill, but with safer results.
Why it matters: Tesla does have plans to build a flying car with the Tesla Roadster featuring a SpaceX Thruster Package.
Elon Musk tweeted in May 2021, "This will actually be able to fly very briefly. I always laughed at flying cars & now making one. Fate [loves] irony haha."
The new Tesla Roadster was slated for a 2022 release, but with supply chain issues Tesla says production will not start until 2023.
Photo: Courtesy Tesla Inc.